We love accounting and finance work and are passionate about helping organizations achieve their goals. OMG Accounting & Finance Solutions has mastered the logistics of providing outsourced accounting and finance functions. We maintain accounting controls and full segregation of duties that will benefit your organization by reducing risk and improving the accuracy and completeness of your data. We provide comprehensive accounting and finance solutions without trading efficiencies or compromising our ethical standards.
Economies of scope and scale allow us to easily personalize our level of services to fit your needs. We work in harmony with your organization to meet your goals without exhausting your time and financial resources. And that's exactly what you need in this ever-changing economic environment.
Let our team become your team.
Tell us more about the challenges you're facing and the dreams you have for your business. We're ready to go to work!
OMG Accounting & Finance Solutions' parent company, Organization Management Group, has successfully supported associations and other business clients for over 20 years.
OMG employs a large on-site staff of professionals in the fields of communications, administration, graphic design, meeting planning, professional development, technology, and distance learning.
---
TESTIMONIAL
"ESAR was in a difficult situation when OMG was brought in. Over the past six years we have seen our perennial losses turn into perennial profits. We even have a reserve balance now that grows every year and will help us weather future financial storms. OMG's Accounting and Finance team has been instrumental in this turnaround and ESAR is grateful for the assistance."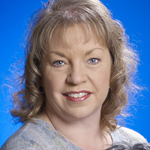 Tammy Mason, ESAR former President