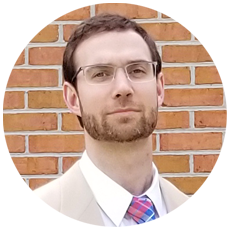 Blair P. Kinchen, CPA, CGMA, MSA
President
Blair leads the talented team at OMG AFS. On an average day, his duties include managing accounting activities and personnel, membership records (for Association clients), cash and financial management, vendor relationships, budgeting, and information technology services. In addition, Blair also works closely with OMG AFS client leadership to empower them with accounting and operational knowledge they need to reach their organizational goals. He is committed to understanding the specific needs of each client and developing a plan of action designed for client success.
In his concurrent roles as OMG Senior Vice President of Finance and Controller for OMG clients, Blair has completed a number of long-term projects focused on increasing efficiencies and profits and reducing expenses and risks. These projects range from going paperless and implementing automation to facilitating IT infrastructure upgrades and post-merger integrations.
Blair spent the first seven years of his career in public accounting focusing his time on attestation, general consulting and advisory services, internal controls, internal audit, and IT advisory. His public accounting career spanned across a diverse range of industries, including nonprofit, banking, service organizations, telecommunications, real estate, government contracting, manufacturing, logistics and transportation, hospitality, and legal.
He is an active member of the American Institute of Certified Public Accountants, the Virginia Society of Certified Public Accountants, the Tidewater Chapter of the Virginia Society of Certified Public Accountants and ISACA (formerly the Information Systems Audit and Control Association).
CPA = Certified Public Accountant
CGMA = Chartered Global Management Accountant
MSA = Master of Science in Accounting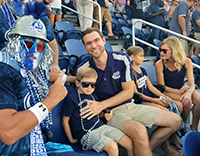 Blair enjoys spending time with his wife and children, watching college football, working on home projects and renovations, and volunteering at his church.
---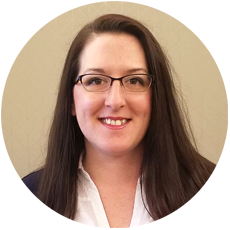 Keri's accounting career spans over fourteen years and multiple industries including commercial and residential property management, legal, aerospace, and nonprofit accounting. She has worked accounts payable, accounts receivable and analyst positions. Her experience has given her a broad view of accounting functions and how they can best support an organization's operations. Her responsibilities include full cycle accounting (cash and accrual) for a portfolio of clients, Chart of Accounts design, Federal Political Action Committee reporting and filing, transitioning clients to automated payables, budget preparation and review, and variance analysis.
Keri aims to create efficiencies and automation in accounting processes where possible because she takes great pride in delivering timely and accurate financial information to OMG Accounting & Finance Solutions clients. She understands that successfully communicating relevant accounting knowledge and information to clients is critical for each organization to reach their goals.
Keri graduated Summa Cum Laude with an Honor's bachelor's degree in business administration with a concentration in accounting and a minor in finance.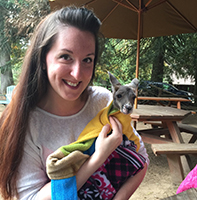 Keri enjoys spending time outdoors, either on hikes or a run on the beach (with copious amounts of sunscreen). When she gets exhausted from all that fresh air, she is fond of reading mystery and suspense novels. She also enjoys heading over to her parents' house for home-cooked meals, and of course lots of leftovers to go home with.
---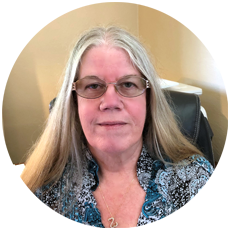 With over thirty years of experience in for profit and nonprofit accounting Stacye is a key asset to the OMG Accounting & Finance Solutions team and our clients. She is the resident expert in our Association Management System (AMS) and specializes in streamlining the dues billing and invoicing process for our association clientele. She works hand-in-hand with Association leadership to ensure that members are billed timely and accurately. Her proficiency in AMS software allows her to create ad hoc membership reports that are meaningful to each association. Her decades of experience have given her an intimate knowledge of the best accounting practices for associations.
In addition to dues billing and invoicing Stacye is also responsible for full cycle accounting for both corporate and association clients. Every month she reconciles all cash accounts (including payroll), books prepaid entries, accrues monthly expenses, enters adjusting entries as necessary, records deferred revenue as appropriate, reconciles the balance sheet, and prepares a financial statement package for each client in her portfolio. Annually, Stacye prepares audit packages for each client and supervises the 1099 process. She also prepares personal property taxes, renews annual business licenses and is responsible for all intercompany billing and AR.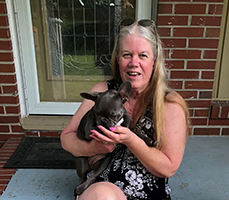 Stacye has been married for 24 years, and she has two daughters and four granddaughters. In her free time she likes to do diamond puzzles, read on her Kindle, go riding with her husband on his motorcycle on the weekends in the summer and attend art festivals at the Virginia Beach oceanfront.
---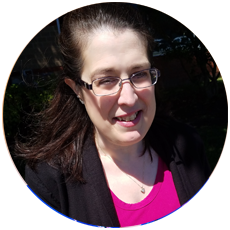 Jennifer Jackson-Hunter
Accounting Assistant
Jennifer brings thirteen years of accounting experience to OMG Accounting & Finance Solutions and another seventeen years of direct customer service experience. She has focused most of her career in retail, working for a leader in the convenience store industry where she developed exemplary skills in customer service as well as vendor relations. Jennifer is responsible for the day-to-day management of our AP Automation system which we use to process payables for all OMG AFS clients. She uses her high standard of accuracy and attention to detail to guarantee payables are processed without delay or error, ensuring vendors receive prompt and accurate payments. She is also responsible for maintaining vendor records (W-9's and COI's), issues annual 1099's, and processing sales and use tax for all OMG AFS clients.
Jennifer is driven to continuously challenge herself by learning new skills and most recently has been fully cross-trained in preparing financial statements for clients. She views each new challenge as an opportunity not only to grow within the company but to also grow by expanding her personal knowledge. Jennifer holds tight to her personal values of honesty, reliability, and integrity. Her ultimate goal is to ensure that each client has a positive experience with OMG AFS.
Jennifer graduated from the University of Phoenix with a bachelor's in business administration/Accounting and continues to seek education and growth in the accounting industry.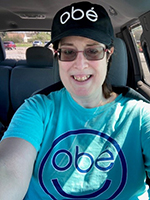 Jennifer enjoys spending time with her husband, friends, and family. Favorite activities include cooking, baking, gardening, crafting—and obé fitness!
---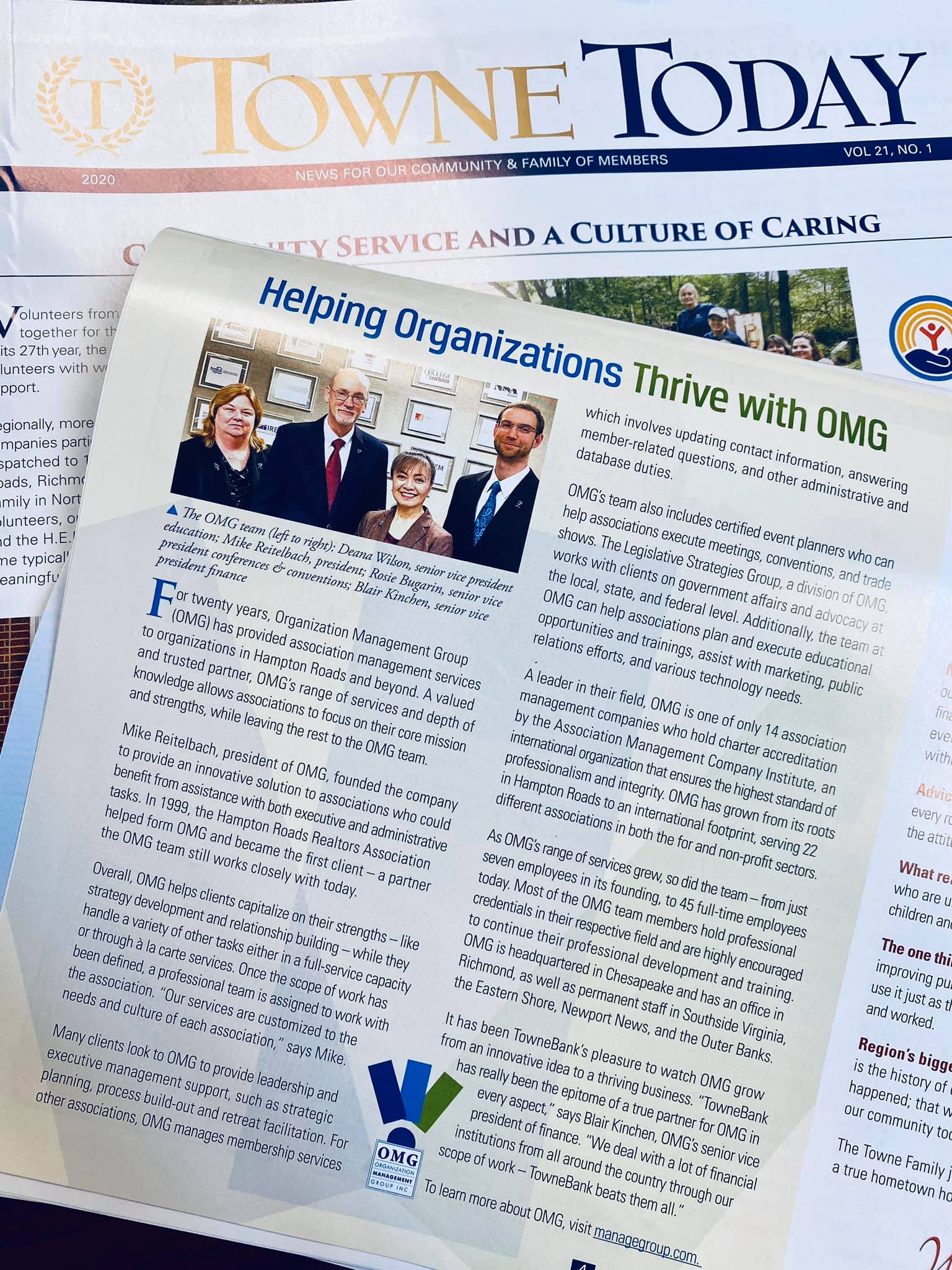 ---
TESTIMONIAL
"NARPM has been working with OMG for over fifteen (15) years. During that time, NARPM's revenue has grown over 200% and cash, reserves, and total assets have increased over 1000% each. OMG's Accounting and Finance team ensures our data is secure, complete, and accurate. From investment oversight and monthly financial statement preparation to recommendations on cost savings measures, we value the professionals at OMG that manage our accounting and finance functions so we don't have to."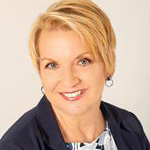 Kellie Tollifson, 2020 NARPM® President