OMG Accounting & Finance Solutions is a division of Organization Management Group (OMG) that has been servicing for-profit and nonprofit organizations for two decades. We love accounting and finance work and are passionate about helping organizations achieve their goals and missions through these service offerings. That is why we are offering these services to not just OMG clients, but to any organization that can benefit from our expertise. We hope you are that next organization. How can we help you today?
---
Why OMG AFS
As business owners and stakeholders, you know all too well that the biggest expense you face is salary and wages. With labor costs on the rise, the weight of that expense will be felt more than ever. There is also the depletion of resources that comes with searching, hiring, and training quality staff who fit your organization's needs. We feel your time is better spent on core operations and growing your business.
This is where OMG Accounting & Finance Solutions can make the difference in your organization. OMG AFS has a combined 75 years of accounting knowledge and expertise at your disposal. Our diverse portfolio of clients gives us a dynamic view of organizational needs that our staff can easily adapt to. We thrive on the best quality accounting and finance services available and the highest level of integrity.
OMG AFS has mastered the logistics of providing outsourced accounting and finance functions. We maintain full segregation of duties that will benefit your organization by reducing risk and improving the accuracy and completeness of your data. Our investment in technology has procured a state-of-the-art IT infrastructure, as well as the systems and automation necessary to accomplish all accounting and finance functions efficiently while maintaining a strong control environment that focuses on privacy, security, availability, processing integrity, and confidentiality of data.
Economies of scope and scale allow us to easily personalize our level of services to fit your needs. If you need more resources, we can provide them. If you need fewer resources, we can accommodate. We work in harmony with your organization to meet your goals without exhausting your time and financial resources. And that's exactly what you need in this ever-changing economic environment.
---
Why Outsource
---
What to Expect
OMG Accounting & Finance Solutions understands that outsourcing your accounting and finance functions can be a burdensome task. However, we have developed an on-boarding process that we customize to each client's industry and specific needs. We are dedicated to ensuring that the on-boarding process does not interrupt your operations. We maintain appropriate communication with you to confirm your needs and expectations are being met. We think the decision to outsource accounting and finance should be easy, and that hiring OMG AFS should be easier!
---
TESTIMONIAL
"These financial statements are excellent. A quantum leap in the right direction, and I very much appreciate having you all on board for this and other duties in the future I hope. THANKS to you and your team!"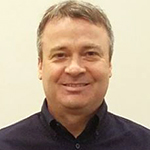 Kevin Comer,
VA-REA 2021 Treasurer