Accounting & Bookkeeping
OMG Accounting & Finance Solutions specializes in accounting and bookkeeping services for small and medium sized businesses. We can take on as much or as little of the process as you want. From cash receipts and disbursements to account reconciliations and financial statement preparation. If you need higher level services, we can be your fractional Controller or CFO. We tailor our customized service offerings to your needs. Our multi system approach is fully integrated and leverages process automation to provide the most efficient services for you.
Accounting system conversion or cleanup of existing system
Accounts Receivable/Cash Receipts/Revenue
Accounts Payable/Cash Disbursements/Expenses
General Ledger Maintenance
Journal Entry preparation and recording
Accrual and Prepaid expense tracking
Designing a meaningful chart of accounts
Tracking and reporting for restricted funds
Bank Reconciliations
Balance Sheet Account Reconciliations
Financial Statement Preparation
Year End Procedures
Sales Tax filing and processing
Property Tax filing and processing
Political Action Committee filing and processing
Fixed Asset & Depreciation tracking
Payroll input and oversight for external processors
Other Services as Necessary
---
Advisory & Consulting
If you have a special project that requires dedicated resources, we are that resource. Whether you need an internal control review performed or a vendor search to reduce your merchant processing costs, we have the experience and expertise you need to get the results without you spending the time to complete the project yourself. We will work with you to find the right level of resources to accomplish your goals.
Understanding GAAP accounting
Implementing efficient accounting processes
Developing strong Internal Controls
Budget Assistance
Investment management and oversight of external brokers
Preparing external audit and tax return packages for external auditors
Facilitate external Audit and tax preparation with external auditors
Cash Flow management/analysis
Cost Analysis and savings (e.g. Insurance, Banking, Merchant Processing)
Other Projects as Necessary
---
TESTIMONIAL
"Southern Bank has been a provider of banking services to OMG and many of its member organizations since 2011. Over these ten years, OMG has been a stellar client always focusing on each organization's specific banking and financial needs. The OMG Accounting & Finance team always seeks the best values for its members in negotiating rates and terms available.
"We are proud of our relationship with the OMG Accounting & Finance Solutions team and look forward to continuing it for many years with additional OMG clients and OMG Accounting & Finance Solutions' clients."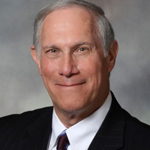 Steven Kocen, Southern Bank Senior Vice President